11/12/2016 – Sydney, Australia – Macquarie University – Big History Anthropocene Conference
David Grinspoon explores humanity's long-term prospects from a cosmic perspective. He talks about the 4 categories of planetary change and their link to the role of life on the planet: random, biological catastrophes, inadvertent catastrophes and intentional changes.
02/17/15 – Mountain View, CA – SETI Institute – SETI Talks
David discusses the Anthropocene Epoch in his SETI Talk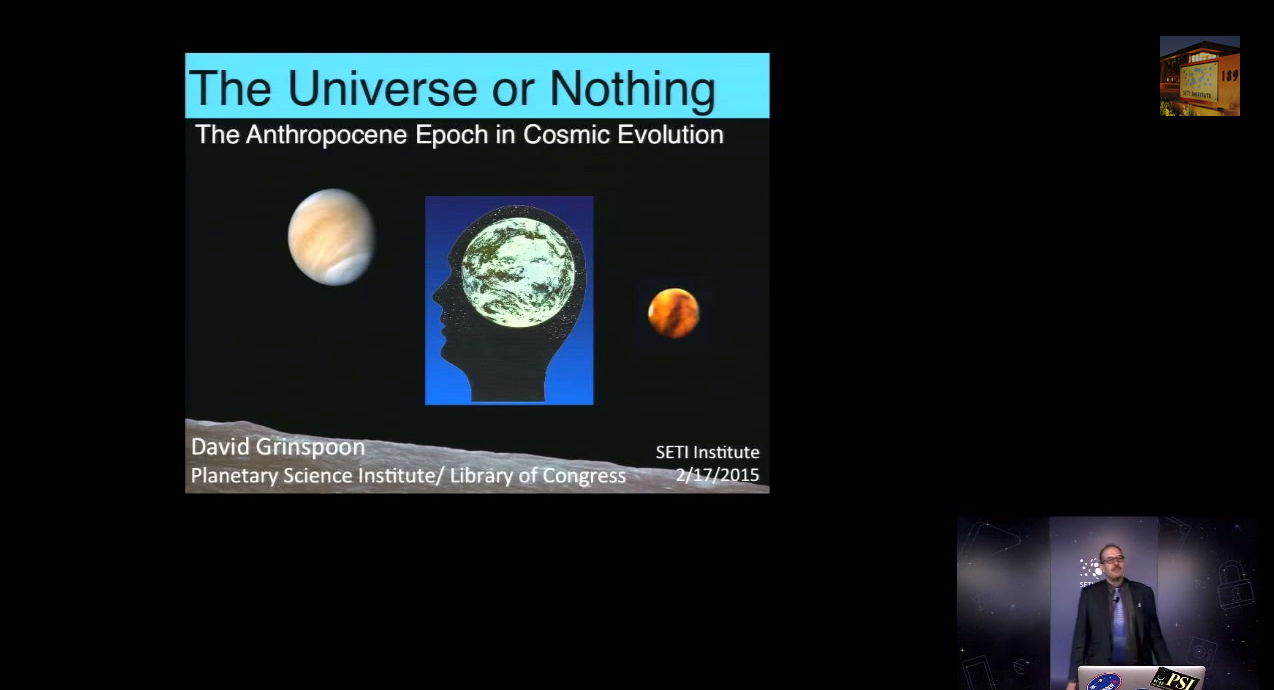 02/13/15 – Los Angles, CA – Griffith Observatory – All Science Considered
A Valentine from Venus! David shares the discoveries of the Venus Express mission in two parts! Enjoy!
Part 1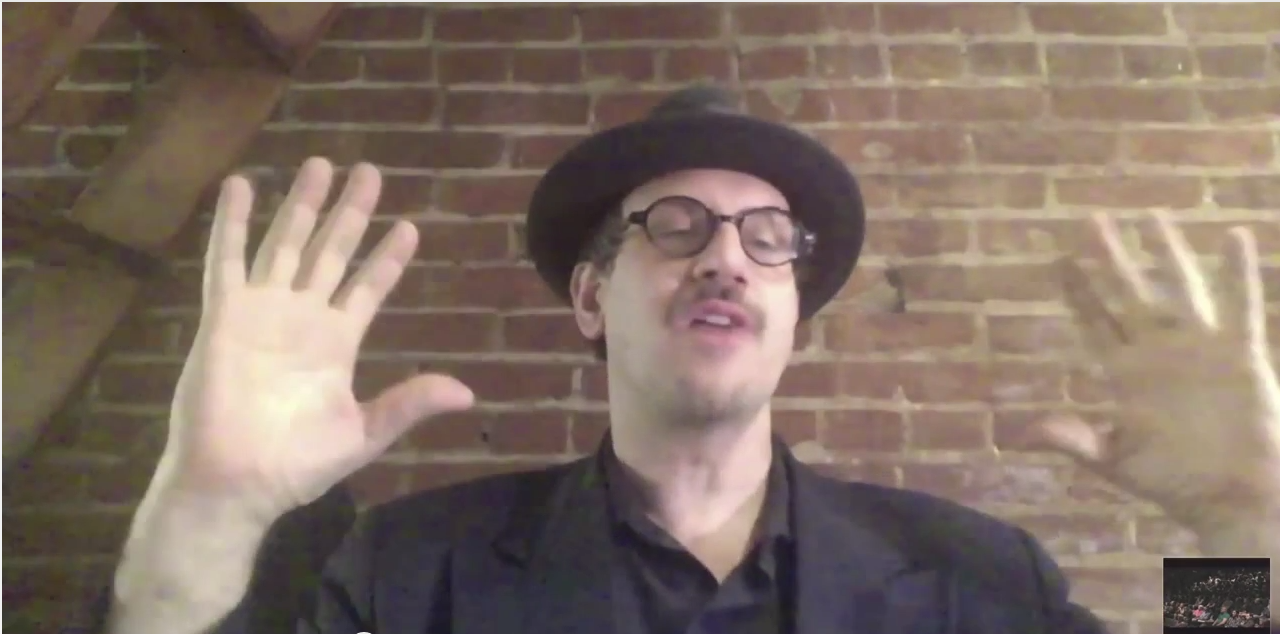 Part 2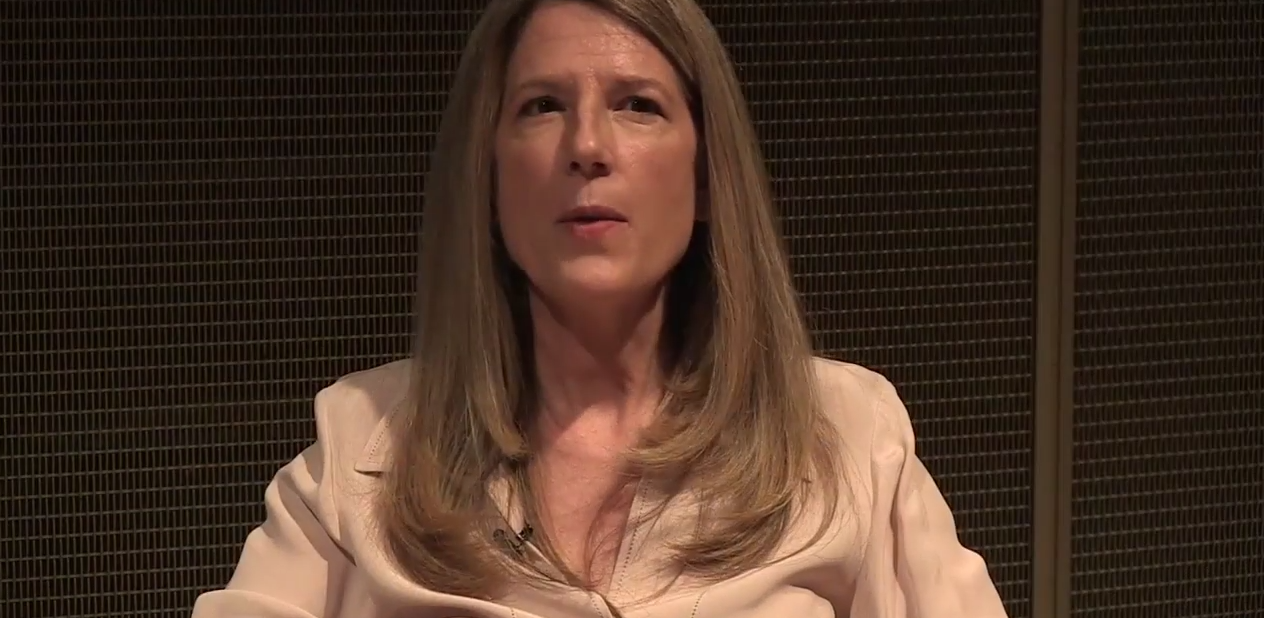 9/27/14 – New York, NY – Baruch College – TEDx-Gramercy
David discusses the Earth as being a living system, examining it through its history and how life and humans have shaped and changed Earth's appearance over time, in a TEDx talk titled "Planetary Changes of the fourth kind". Click the image below for the Video.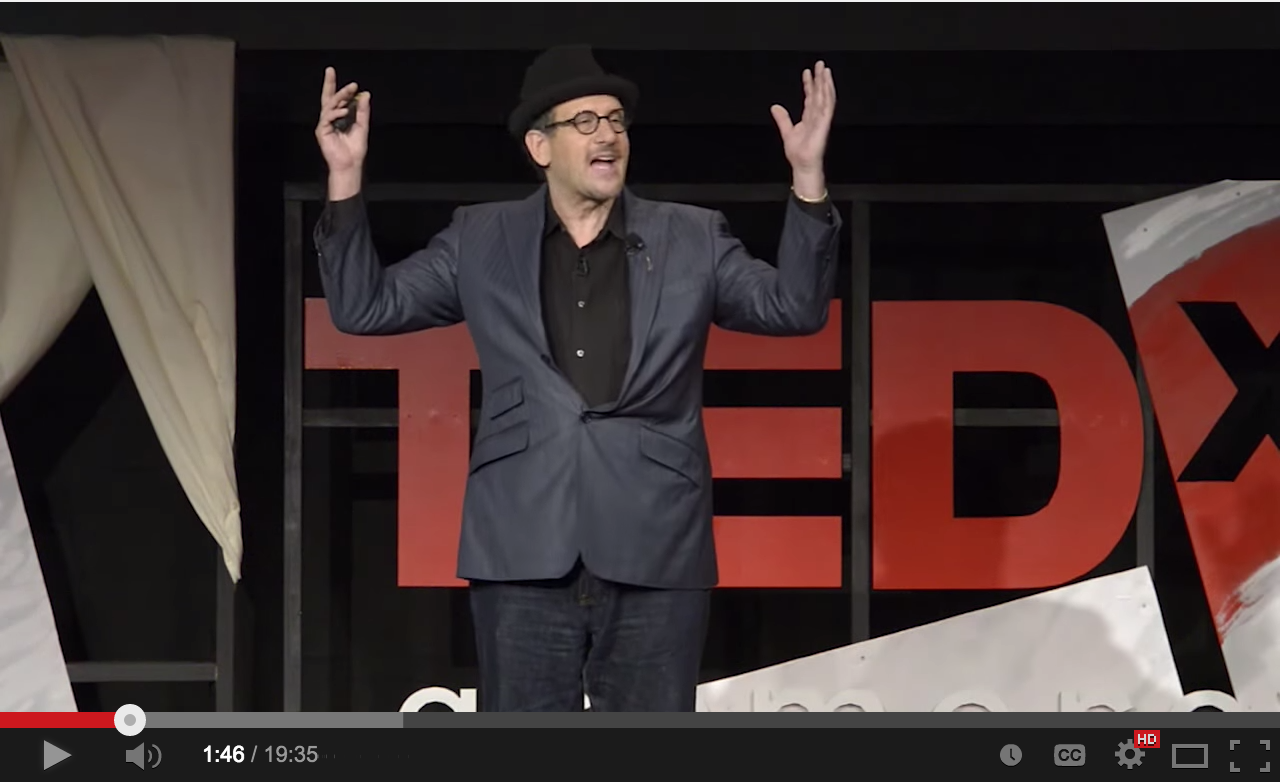 1/28/14 – Washington, DC – Kluge Center – Library of Congress
Watch a public conversation between leading astrobiology scholars David Grinspoon and Dr. Steven Dick discussing The Search for Life in the Universe and its implications for humanity. The discussion was held at the John W. Kluge Center and was moderated by Joel Achenbach.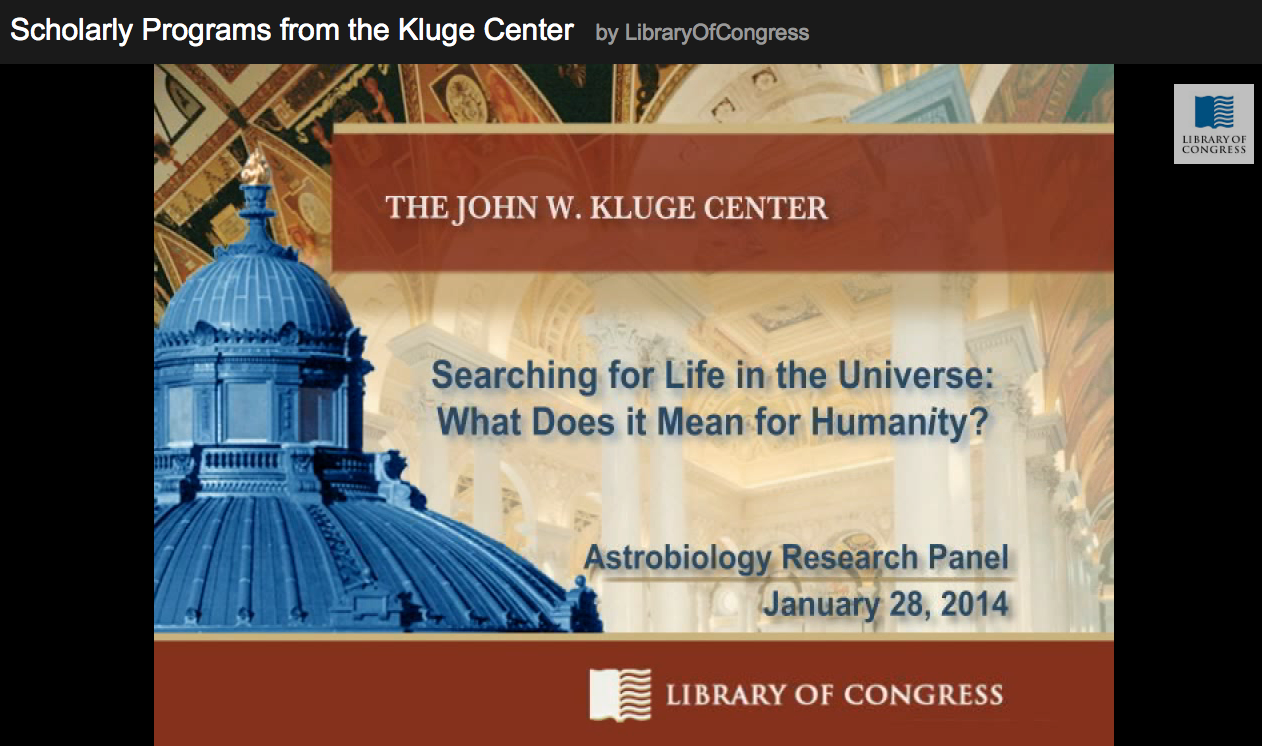 12/12/13 – San Francisco, CA – American Geologic Union (AGU) – Moscone Center
David gives the distinguished Sagan Lecture, titled 'Terra Sapiens: The Role of Science in Fostering a Wisely Managed Earth' at the annual AGU conference. Click image below for the recording.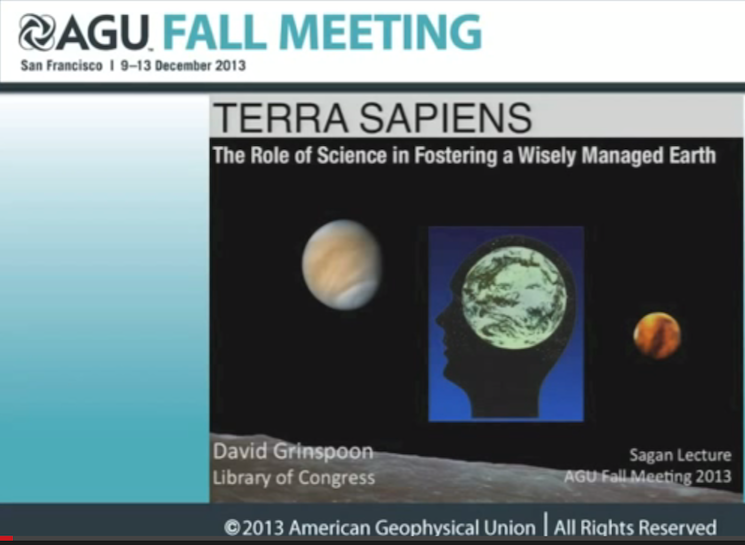 10/31/13 – Washington DC, at the Kluge Center at the Library of Congress
David examines choices facing humanity as we enter the Anthropocene Era, the epoch when human activities are becoming a defining characteristic of the physical nature and functioning of Earth, in his lecture titled Terra Sapiens: The Human Chapter in the History of the Earth.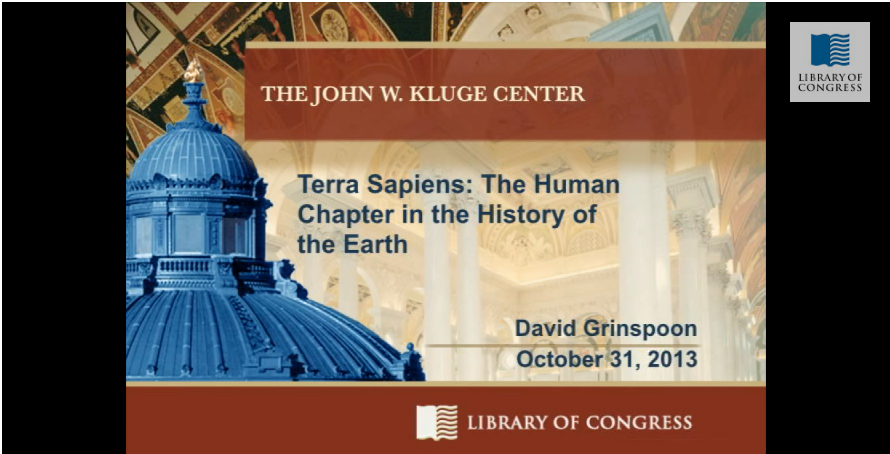 9/12/13 – Washington DC, at the Kluge Center at the Library of Congress
David curates a day long event with prominent scientists, humanists, journalists, and authors to explore these questions from a wide range of perspectives, and to discuss the future of human civilization in an anthropocene world. (The recordings are broken up into four sections, click the images below to view recordings).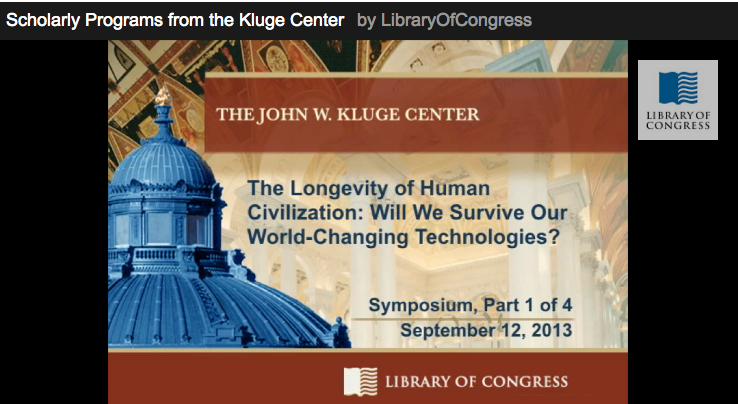 5/23/13 – Washington, DC at the AAAS Art Gallery
David is one of four panelists discussing space careers to a group of over 100 middle school students.

5/7/13 – Comparative Climatology Symposium at NASA HQ in Washington, DC
David presents on the subject of comparative climatology and it's importance as an emerging area of research. Click here for his presentation slides. Click the image for the video.
4/17/12 – Atlanta, Ga at the Astrobiology Science Conference – (AbSciCon 2012) David participates as moderator in a plenary session titled: The Great Exoplanet Debate – which has a full length recording and has also been scribed into nine sections. Click the image below for the full recording of the debate and click below for the text version of each part: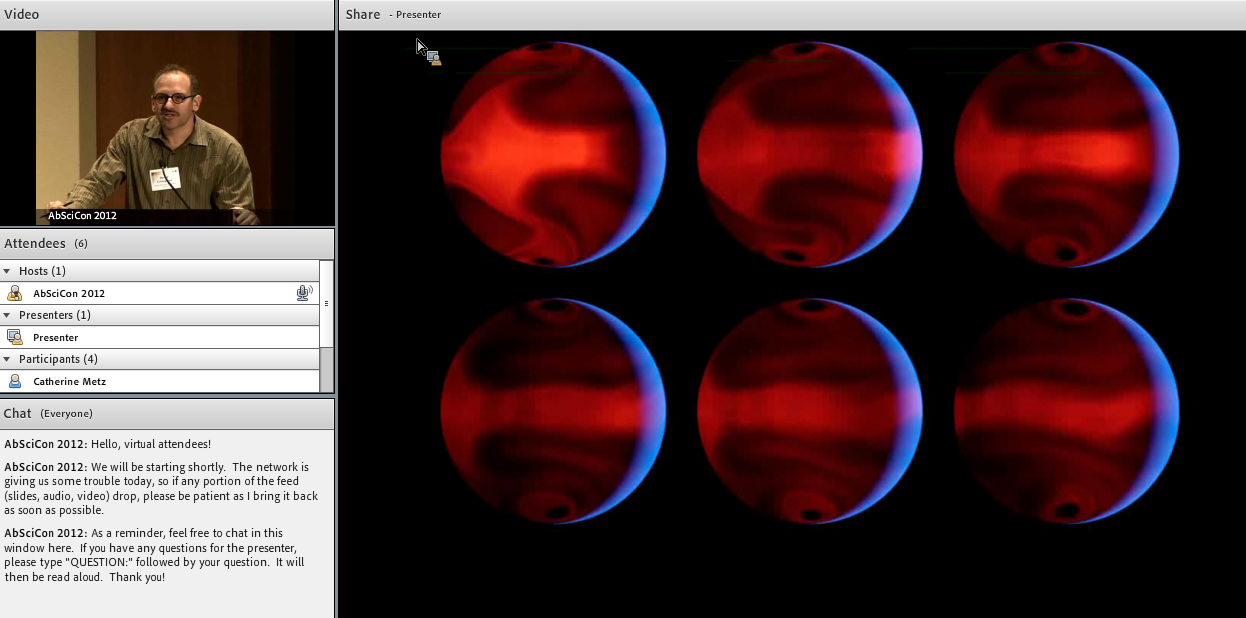 10/25/12 – In Washington, DC, (At the NASA History Office) – Panel #2 'The Lure of the Red Planet'. David talks about "A Curious Anti-accretion" Our changing ideas about alien life. From NASA Solar System @ 50 – and his talk starts at 30:26

9/14/12 – New York, NY – Neil & co-host Eugene Mirman are joined by Jim Gaffigan, Sarah Silverman and astrobiologist David Grinspoon at the Bell House in Brookyn to discuss the the Curiosity Mars Rover and the exploration of Mars.

6/26/12 – In Boulder, Colorado, Bill Nye hosts the public event "Climate Change on Earth and on Other Planets" a panel discussion at the Boulder Theater. David is featured at 1 hr:14 min
David remembers Dr. Lynn Margulis at her memorial. Skip to 2:45 to hear David's speech.
4/17/12 – At the Astrobiology Science Conference (Atlanta, GA), David moderates the Plenary Debate. Watch the debate (here) titled Expanding the Habitable Zone -The Hunt for ExoPlanets Now and Into the Future – with guest panelists Drs. Dirk Schulze-Makuch (Washington State University), Sara Seager (MIT), Vickie Meadows (University of Washington), and Eric Ford (University of Florida).
4/4/12 – At Case Western University, Grinspoon presents an interplanetary perspective on climate change. What happened to the lost oceans of Venus and Mars? In this 90-minute lecture, Grinspoon discusses how studying the evolution of other planets contributes to understanding and predicting climate change on Earth. He leads us on a journey through the solar system—and deep time—discovering runaway greenhouses, snowball planets, and the long-term fate of Earth.

The Denver Museum of Nature and Science – The House Band of the Universe performs Life Out There.
In 2010 and 2011 David Grinspoon preformed several shows called "Life Out There" at the Gates Planetarium at the Denver Museum of Nature and Science. "Life Out There" is a blend of science, visualizations and live music. David narrates a journey through the cosmos, traveling from the Big Bang through time, zooming in our our galaxy and solar system. The performance is set to beautiful visualizations conducted by Ka Chun Yu, curator of Space Science at the Denver Museum of Nature and Science, as well as to live music performed by the "The House Band of the Universe" in which David also plays electric guitar. Of the several shows performed, one was recorded and edited to capture the experience. You can experience the entire show above or view each of the four movements separately here.
Life Out There (Full Performance) from DMNS on Vimeo.
5/27/11 – At Dartmouth University at the 2011 Jones Seminar on Science, Technology, and Society, David talks about "What is Life, and How Should We Look for it Elsewhere in the Universe?"
8/31/10 – Madison, Wisconsin – David gives a public lecture in Madison during the International Workshop on Venus Exploration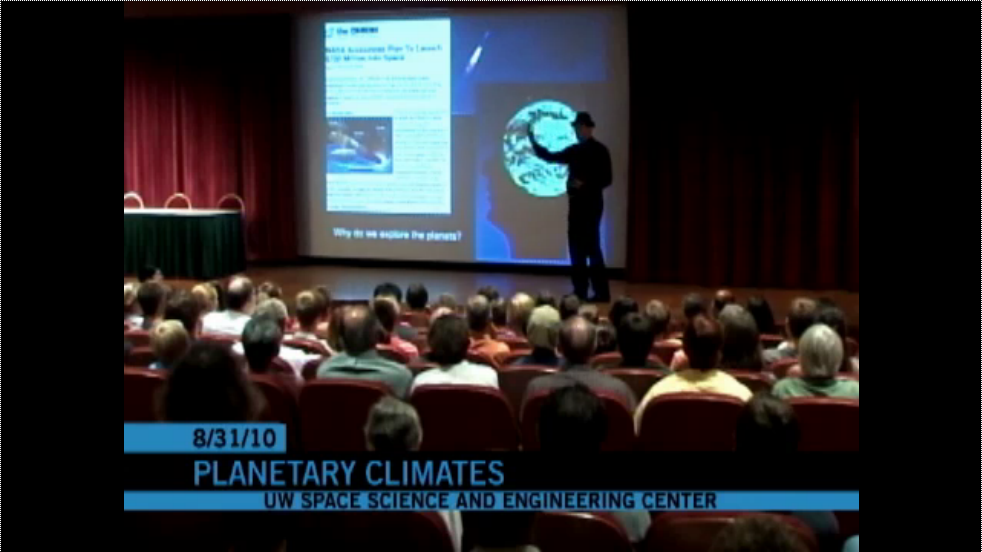 5/24/10 – An episode from Science Bites – A short film series at the Denver Museum of Nature and Science, David talks about recent evidence for vulcanism on Venus.

02/24/2015 – Listen to David's interview on climate change, comparing Earth's climate to Venus' on the Transistor STEM podcast! Listen here. 
02/22/15 – David discusses surviving the Anthropocene with Seth Shostak on the SETI institute blog. Listen here!
11/7/2014 David is interviewed on "Inquiring Minds" Podcast, with David Corn, about the blockbuster Interstellar that recently came out in theaters. Listen here!
4/2013 David Discusses: The Human Role in Earth Evolution: Will the Anthropocene be an Event, An Epoch or a Transition? In the April edition of Beer with Blue Marble Space Institute of Science. Click the link above for more information. 

8/11/11 Astrobiology Magazine's: The Astrobiology Connection – Living Dangeriously series. "Earth"
Summary: In an exclusive podcast for astrobio.net, Dr. David Grinspoon, astrobiology curator at the Denver Museum of Nature & Science, discusses our violent Earth. He explains why earthquakes, severe weather, and other aspects of the dynamic environment may be necessary for life to exist. Listen here.
11/01/06 Astrobiology Magazine's: The Astrobiology Connection – Investigating an Impact Crater.
Summary: Join Dr. David Grinspoon, astrobiology curator at the Denver Museum of Nature & Science, as he investigates a giant impact crater. In this podcast, Grinspoon explains what the crater might indicate about the history of life on Earth and the possibility for life elsewhere in the solar system. Listen here.
3/1/2014 – David is interviewed with the Mile High Sanity project's "Alternative Thought" broadcasts. David answers questions such as "are we alone in the Universe?", "Can we communicate or travel to other planets?". Listen HERE!
2/17/2013 – David is interviewed on the Wow! Signal podcast – "A conversation about alien life with Dr. David Grinspoon, author of Lonely Planets.  We talked about his career as ab astrobiologiest, about the habitability throughout the solar system from Venus to the moons of Saturn, a proposed Venus ballon, the Curiosity rover on Mars, his upcoming book, his band, and more." Listen here.
1/8/2013 – Generation Anthropocene Blog – Astrobiologist David Grinspoon takes the anthropocene off-planet to our nearest cosmic neighbor Venus and discusses what we learn about climate change here on Earth from Venus' catastrophic green-house effect.  He also takes some time to address George Carlin's environmental philosophy and talk about his childhood friend and mentor, Carl Sagan. Listen here!
8/3/12 – Mars Science Lab – David Grinspoon discusses the Curiosity Landing on Colorado Public Radio

6/5/12 – The Venus Transit – David Grinspoon talks to the BBC about why a little black dot (Venus) moving in front of a big yellow sphere (the Sun) is so cool and scientifically important. Listen here and skip to ~12:00 to get directly to David's interview.
7/31/05 – David Grinspoon on "Lonely Planets", interview by Anne Strainchamps of Wisconsin Public Radio: David Grinspoon is the author of "Lonely Planets: The Natural Philosophy of Alien Life." He tells Anne Strainchamps we're more likely to find microbes, but can't help longing to find other creatures to talk to, and that if and when we do, such a find will pose a big challenge to traditional religions. Does every life form rank its own Redeemer, or is Jesus Christ, as some have maintained, a planet-hopper? Listen to the interview here.
12/20/03 – NPR's Scott Simon talks with David Grinspoon, author of Lonely Planets: The Natural Philosophy of Alien Life about the possibility of other forms of life elsewhere in the universe or maybe right here on Earth. Listen here.
Astrobiology and Planetary Exploration: Contextualizing Life on Earth
David Grinspoon, Southwest Research Institute

Past Earths – David Grinspoon, Southwest Research Institute from Kavli Frontiers of Science on Vimeo.